Welcome to the Tutti Music Program!  
Hello! My name is Carolina Borja(director), I'm a bilingual teacher.  I have been an educator for 15 years and a cellist for twenty two. I'm a Fulbright scholar. I hold a Masters in Cello Performance Pedagogy. And I'm a certified Suzuki instructor. 
And I LOVE teaching!!
Sharing music with people from all walks of life brings me joy. I believe music instruction should be versatile.
My lessons are a fun combination of techniques, improvisation, composition and exploration for students to offer freedom and boost connection with creativity and artistry.  
As everyone(tutti) has the ability to learn, I believe everyone should be exposed to a variety of musical genres to acknowledge and celebrate value within all cultures and to mature as an artist. 
The Tutti Music Program offers CELLO  for children and youth. Starting at 4 years old up to 18 years old. We also offer customized Early Childhood Music Programs.
A commonly used term in the music world, Tutti translates to "everyone" in Italian.  
Bienvenidos al Programa Musical Tutti!
Hola! Mi nombre es Carolina Borja(directora), soy una profesora bilingüe. He sido educadora por 15 años y violonchelista por veintidós. Soy exbecaria Fulbright, cuento con una maestría en Pedagogía de la Interpretación del Violonchelo y soy instructora Suzuki certificada/ 
Y...amo enseñar!
Me encanta compartir el regalo de la  música con personas de todos los bagajes y considero que la enseñanza de la música debe ser versátil.
Mis clases son una mezcla divertida de técnicas, improvisación, composición y exploración que ofrecen libertad a los estudiantes y empoderan su conexión con la creatividad y el arte. 
Así como todos(tutti) tienen la habilidad de aprender, creo firmemente que todos deben entrar en contacto con una gran variedad de géneros musicales como una forma de reconocer y celebrar la riqueza que existe en todas las culturas y como un camino hacia la madurez como artista.
El Program Musical Tutti ofrece clases de VIOLONCHELO  para niños y jóvenes. Pueden comenzar a los 4 años de edad hasta los 18 años.  También se ofrecen programas personalizados de música para la Primera Infancia.
Tutti es un término comúnmente usado en el mundo música que significa "todos" en Italiano.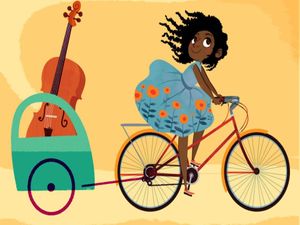 Cello Lessons
What is offered:  
Weekly Private CELLO Lessons. Offered in English and/or Spanish.
Suzuki method or integrated method. 
Multi-genre instruction for every unique student  
Parent Training during lessons (for students under 13 yrs)  
Performance Opportunities  
Access to the Tutti Music Program library(instructional material to practice at home)  
Online lessons available
Que se ofrece:  
Clases semanales de VIOLONCHELO. En Español y/o Inglés 
Metodo Suzuki o metodologia integrada.
Enseñanza de música multigénero diseñada para cada estudiante
Entrenamiento para padres durante las clases(para estudiantes menores de 13 años)  
Oportunidades para tocar en conciertos  
Acceso a la biblioteca virtual del Programa Musical Tutti(material de aprendizaje para practicar en casa)  
Clases en línea disponibles
Reviews
"Carolina has been one of the best teachers we have had the pleasure of working with.  My daughter wanted to learn the cello but didn't want to learn to play only classical music.  Carolina was the perfect choice for us.  Her eclectic style and passion for all types of music made my daughter's lessons fun and enjoyable.  I've always had to motivate and encourage my daughter to practice her music, but I've never had to tell her to practice her cello.  Carolina has led her along at a steady pace that is not overwhelming, yet it is still challenging.   Carolina is patient and teaches her students from the ground  up, giving them a solid foundation in skills and theory.   Her motto, "Go slow to go fast," has become my motto as well, and I'm constantly reinforcing that concept to my kids. She is extremely professional and manages her program at the highest level of excellence.  I can't say enough good things about Carolina.  We are blessed to have her as one of our instructors".
                                                            -Anika, Tutti Music Program Mother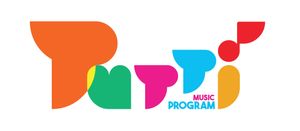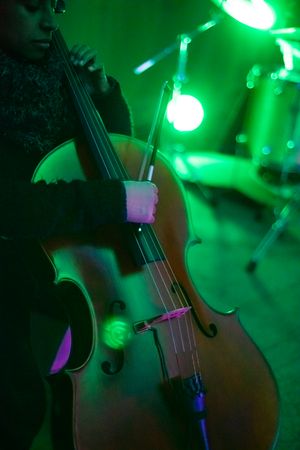 Customized Early Childhood Music Programs